Dive into Luxury with Dolphin Pools: Celebrating 39 years of Superior Pool Craftsmanship With A FREE Pool Giveaway!
Win a Luxury Swimming Pool – Absolutely Free!*
At Dolphin Pools, we've been turning backyard dreams into reality for 39 incredible years. To celebrate our special anniversary, we're thrilled to announce our most exciting event yet – THE GREAT DOLPHIN POOLS GIVEAWAY! For the first time ever, you could get the opportunity to win a custom-designed, expertly-installed Dolphin Pool, right in your own backyard. That's right, we are giving ONE pool away. Better yet, if you win after signing your pool contract, we will reimburse the cost of your pool!*
Dive into the Grand Dolphin Pools Anniversary Giveaway, you can enter starting on 7/1/23 through summer's last hurrah on 9/22/23! Here's how you can gain entries:
Option 1
Request a free design consultation with one of our pool designers. Just for setting up this consultation, you'll receive one entry into our giveaway.
Option 2
Visit us and be an active user on our Google or Yelp page for an additional entry!
Option 3
Ready to make your backyard dream a reality? Sign a pool contract with Dolphin Pools, and you'll earn an additional three entries into our giveaway.
The more entries you collect, the higher your chance of winning this once-in-a-lifetime opportunity for a new pool.
Schedule Your Design Consultation
Ready to Transform Your Backyard into a Poolside Paradise? Schedule Your FREE Design Consultation Today and Dive into a Summer of Endless Fun!
"(Required)" indicates required fields
Join Us For The Live Drawing!
Come join us on September 23rd for FREE food and refreshments at our Phoenix location and watch our live drawing for our free pool giveaway! For an estimate or if you have questions about our FREE Swimming Pool Giveaway please contact us at (602) 569-6336.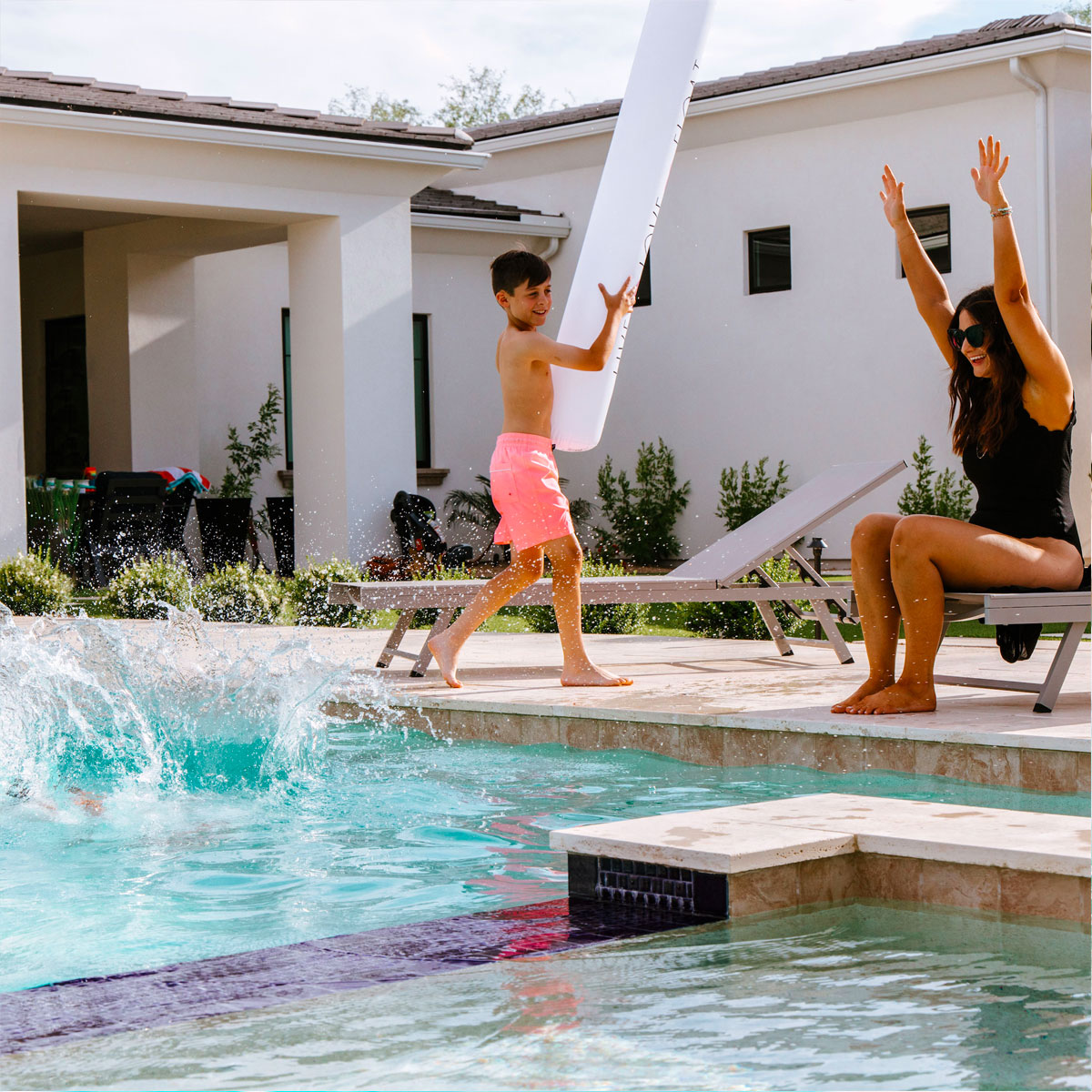 Up to $75,000.00 value, not redeemable in cash, must sign a Dolphin Pools contract and all other paperwork in accordance with the project.

Must reside in the Phoenix Metro Area
No Dolphin Pools employees qualify
Taxes and permit fees are to be paid by the customer

New Dolphin Pool only

, does not include landscaping

Non-transferable