Pool & Spa Construction Process
Dolphin Pools takes pride in our Construction Process. Click the video below to view our step by step process.
Pool Building Process
At Dolphin Pools, we believe that knowledge is important when educating yourself about pool construction. That's why we have provided a step by step overview of each phase of construction from the ground up. Please keep in mind that every pool and spa project will vary and the following information offers a brief synopsis of each phase that occurs during the construction of your pool or spa.
Meeting and exceeding your expectations is one of Dolphin's most important tasks and our primary goal is to build you the pool and/ or spa of your dreams. We accomplish this by ensuring that each phase of your pool or spa construction moves along smoothly through a process Dolphin has refined since 1984. Our team in the Dolphin Pools Construction Department strives to coordinate and communicate the schedule of each phase of construction with our homeowners, but there is that occasion when construction moves along at such a pace that construction activity happens prior to that communication.
For that, we apologize in advance, but we hope that you see this as a positive sign that the construction of your pool or spa is moving along efficiently.
Contact Us
If you have questions about your new Backyard Project, or would like to schedule a no obligation, one-on-one consultation with one of our designers, please call us at (602) 569-6336 or fill out the webform below.
OUR WORK
Some Of Our Projects
ECO-Smart Pool Packages From Dolphin Pools
Love spending time in the great outdoors, but want a swimming pool that is not only beautiful but eco-friendly? With recent innovations in pool technology, we have created two "green" packages that will not only look beautiful but save you money. We are your go to for Arizona pool companies.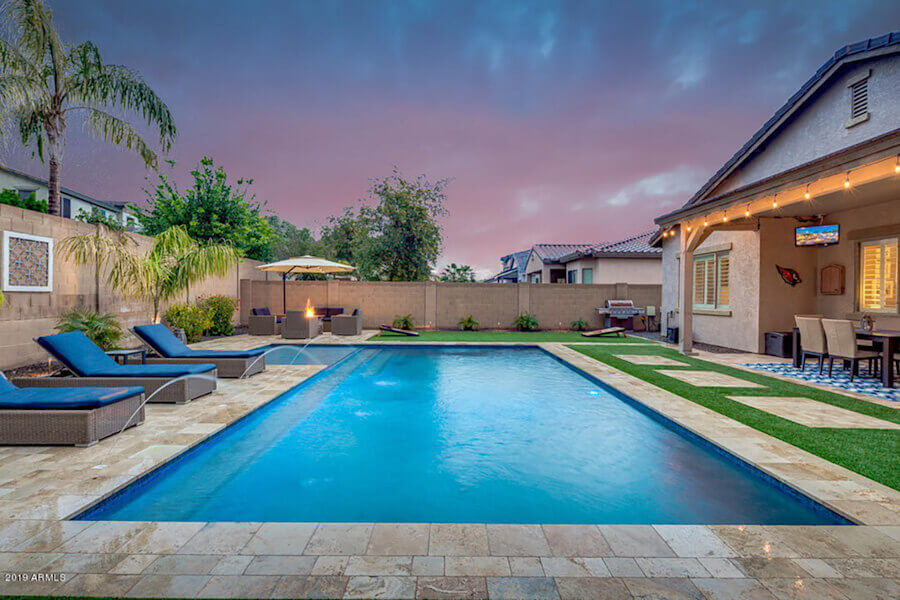 Schedule Your Free Consultation with a Dolphin Pool Designer
If you would like to schedule a consultation with a member of our expert pool design team, or if you would like more information regarding new pool construction, water features or outdoor living spaces from Dolphin Pools, please feel free to contact us directly by calling (602) 569-6336, or complete the form below.
Showroom Hours: Monday-Saturday 9am - 5pm
Dolphin Pools
20635 N Cave Creek Rd, #A3
Phoenix, AZ 85024