Welcome to Dolphin Pools, the premier Queen Creek pool contractor. With our unrivaled expertise and commitment to quality craftsmanship, we transform dreams into breathtaking aquatic retreats, enhancing homes and lifestyles one pool at a time.
Welcome to Dolphin Pools, your premier choice for luxury pool design and construction in Phoenix, AZ. Our pools showcase the Valley of The Sun's luxury lifestyle, with custom features and amenities tailored to your budget.

Queen Creek Pool Design & Build
Dolphin Pools is a leading Queen Creek pool installer specializing in custom luxury pool and spa designs. Our innovative pool technology ensures that your outdoor oasis not only looks beautiful, but also provides long-term cost savings. Trust us to turn your vision into reality, as we bring over 38 years of exceptional design and construction expertise to every project in Queen Creek.
Unmatched Expertise
Choose our expert pool builders with decades of experience in custom pool design and construction, ensuring meticulous attention to detail and exceptional results.
Personalized Approach
Experience a tailored pool built by our skilled Queen Creek pool contractors, who work closely with you to bring your unique style and taste to life.
Quality Craftsmanship
Our reputable pool builders use industry-leading materials and advanced construction techniques, ensuring the highest standards of quality.
Get Started On Your Custom Pool Design Today!
Contact us today to get started, and to learn more about our custom pool packages.
Building Dreams, One Pool At A Time
Our Queen Creek pool company brings your backyard dreams to life with custom pool and spa designs, tailored retreats, and the latest pool technology for both beauty and cost savings. Trust us to create the luxurious centerpiece of your backyard.
Custom Features
Custom swimming pool features can transform your backyard oasis into a true paradise. Here are some popular custom features to consider for your swimming pool.
Indulge in personalized luxury with our custom-designed pools and spas, tailored to your unique style and preferences.
Elevate your pool with our wide range of custom features that enhance both its beauty and functionality.
From fountains to waterfalls, immerse yourself  in serene tranquility with our exquisite water features.
Get Started On Your Custom Pool Design Today!
Contact us today to get started, and to learn more about our custom pool packages.
What People Are Saying About Dolphin Pools
What People Are Saying About Dolphin Pools
Dolphin Pools have been great for us. They were very professional and went above and beyond to make us happy. The pool itself was a great value for the price. We love our pool, and we would definitely use them again should we ever have to build another pool ever.
– Oscar T.
We are very happy with our pool. Everyone at Dolphin Pools was very professional and easy to work with from start to finish! We got to exactly what was promised. I would highly recommend them!!
– Rachel T.
"Just had our pool completed and the entire process was much faster than anticipated. We were not pressured to upgrade from the package we desired, which was refreshing. All the trades were very skilled and efficient. We love our Pool."
– Fred S.
Get Started On Your Custom Pool Design Today!
Contact us today to get started, and to learn more about our custom pool packages.
#1 Pool Builder in Queen Creek
With a legacy of over 38 years serving Queen Creek and the surrounding areas, Dolphin Pools has established itself as a trusted name. As a family-owned and operated business since 1984, our unwavering commitment to exemplary customer service and the construction of top-notch pools and spas sets us apart.
At Dolphin Pools, we bring together the finest products, materials, and equipment, ensuring that every pool and spa we build is of the highest quality in the industry. From start to finish, our experienced, resourceful, imaginative, and professional team is dedicated to designing a project that perfectly suits your unique lifestyle.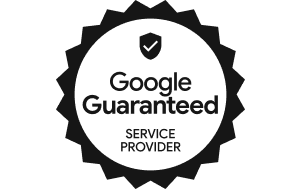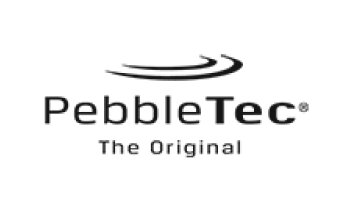 Why Choose Dolphin Pools?
Our team of experienced professionals is dedicated to creating beautiful, functional, and durable pools that exceed your expectations. We use the latest technology and the highest quality materials to ensure that your pool is not only beautiful but also long-lasting.