Pool Remodeling
Pool Renovation
Is your pool in need of an update? Do you want to create a stunning new outdoor living space that will impress your friends and family? At Dolphin Pools, we believe that your backyard should be a place of relaxation and enjoyment. That's why we're dedicated to helping you transform your pool into the outdoor oasis you've envisioned with our expert swimming pool remodeling services.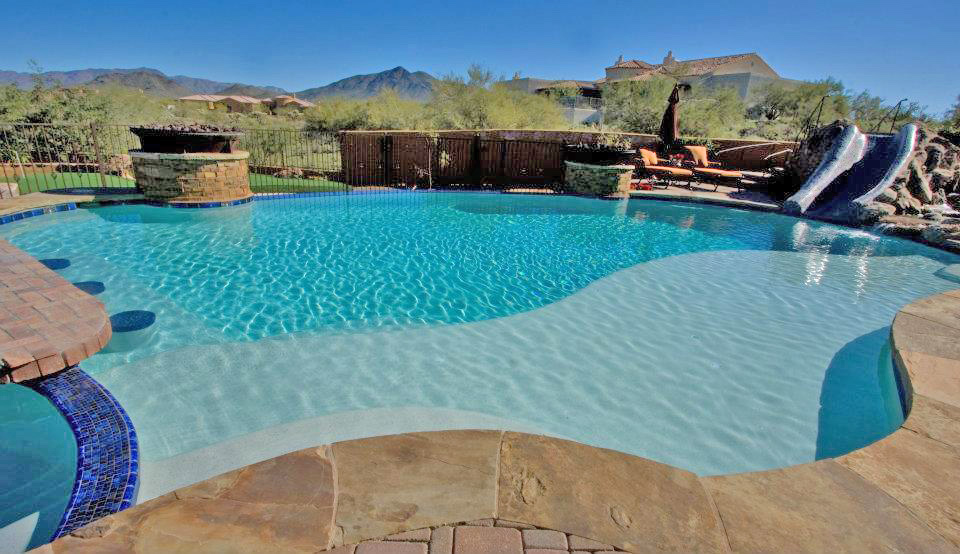 Our team of experts have been building and remodeling pools for years, and we're passionate about creating unique, customized designs that reflect your style and personality. We use only the highest quality materials and workmanship to ensure that your new pool will last for years to come.
Whether you're looking to completely remodel your pool or just add a few new features, we have the skills and expertise to make it happen. Our pool remodeling options include:
Resurfacing Options
Choose from a wide variety of swimming pool finishes to bring your remodeled pool to life.
Tile
Choose from durable glass, mosaic, stone, or any other type of new, durable pool tile.
Decking
Our pool decks are crafted from top-quality materials and designed to be maintenance-free. They have a non-slip surface, remain cool, and can last for generations.
Pool Lighting
Enhance the atmosphere of your poolscape with our range of pool lighting options, which include color LED bulbs, white LED bulbs, light fixtures, timers, transformers and more.
Pool Equipment
We offer state-of-the-art pool equipment from the industry's most reputable brands, including pumps, heaters, automation systems and pump timers.
And Much More!
Ask our expert pool remodeling team what other features and upgrades you can add to bring your vision to life!
Our team of experts has years of pool remodeling experience, and we're passionate about bringing your new vision to life. 
Whether you're looking to upgrade your pool's design, add new features, or completely transform your backyard, our pool renovation experts have the skills and knowledge to make it happen. Let Dolphin Pools bring your new vision to life—contact us today to start your swimming pool remodeling project today! 
38 years of Pool Building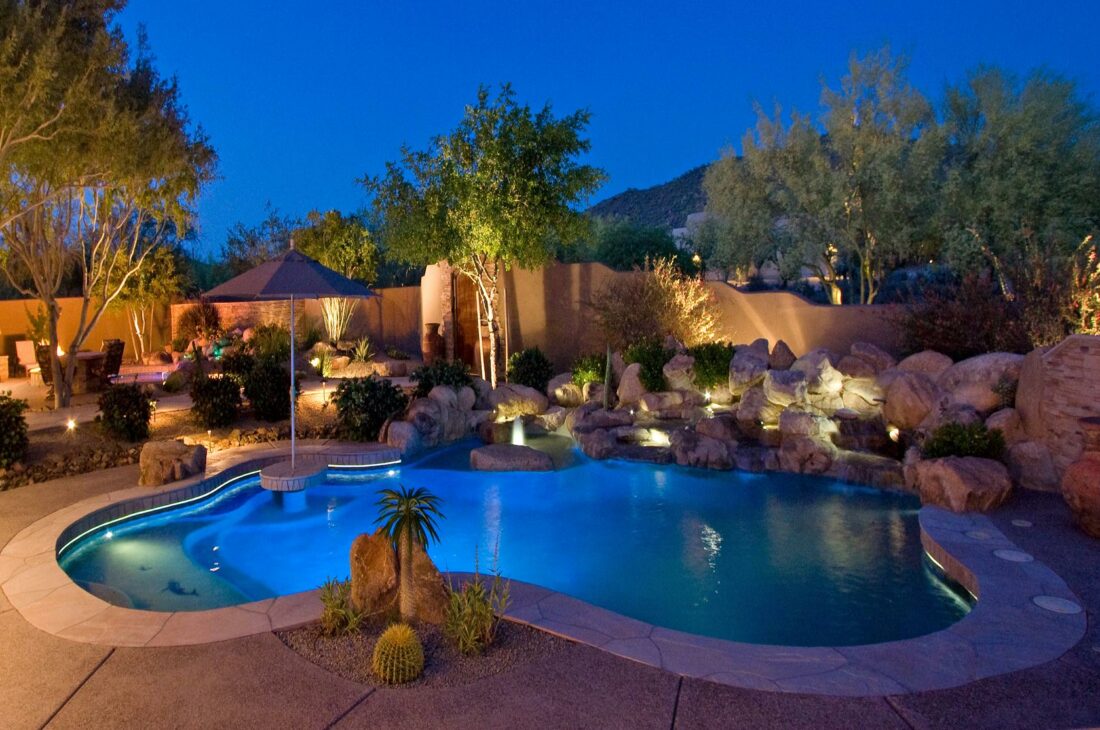 Paradise Pool Packages From Dolphin Pools
Let us help you build your own backyard paradise. With pool packages to fit all sizes of families, and any lifestyle, we are your go-to for Arizona pool companies.