Community Service & Organizations

Community Service
Dolphin Pools in their commitment to the community partnered together with their sponsors and the Phoenix Law Enforcement Association and donated an inground "therapeutic" swim spa for Officer Joe, a Phoenix Police Officer seriously injured in a car accident in 2010.
The following video shows the spa being built and the hard work, generosity and support of many good people.
Organizations & Affiliations 
BBB – "Better Business Bureau
The BBB is a private, non-profit organization whose mission is to promote and foster the highest ethical standards between companies and their customers in the areas of:
• Dependable Service
• Honesty In Advertising
• Honest Business Practices
• Reliable Complaint Handling Procedures
Examples of services provided by the BBB are Business Reliability Reports, Dispute Resolution, Truth-in-Advertising, Consumer and Business Education and Charity Review.
To be a member of the BBB, an applicant must:
• Be invited to apply for membership by a staff person or Director of the Bureau.
• Be actively engaged in business, in the BBB's service area, for no less than 6 months.
• Supply background information about the company, its principals or other information deemed essential to the BBB.
• Cooperate with the BBB's activities and efforts to promote voluntary self-regulation within the business industry.
• Adhere to established BBB standards of advertising and selling, including the Code of Online Business Practices for online businesses that apply for the BBBOnLine Reliability logo, and cooperate with the BBB in matters relating thereto.
• Promptly respond to any and all complaints forwarded by the BBB, and make good faith efforts to resolve all such complaints in accordance with generally accepted good business practices.
• Comply with any decisions rendered through the Bureau's or an alternative provider's binding arbitration program.
• Eliminate the underlying causes of patterns of consumer complaints that the BBB may call to the company's attention.
• Be free from an unsatisfactory report at the BBB in whose service area the company is headquartered.
• Be free from any governmental action concerning the marketplace and its customers that demonstrates a significant failure of the company to support the principals and purposes of the BBB.
• Support the principles and purposes of the BBB and not engage in any activity that reflects unfavorably on the BBB and its members.
• Refrain from using the name or logo of the BBB for commercial, sales or advertising purposes in any manner not specifically authorized in writing by the BBB.
• Promptly notify the Bureau of any changes in ownership, licensing status, addresses, telephone numbers, web site and any other information deemed necessary by the Bureau.
• Fulfill all licensing and bonding requirements of applicable city, county, state and federal agencies and authorities, and provide license numbers upon application for BBB membership and provide periodic updates on request of the BBB.
ECO-Smart Pool Packages From Dolphin Pools
Love spending time in the great outdoors, but want a swimming pool that is not only beautiful but eco-friendly? With recent innovations in pool technology, we have created two "green" packages that will not only look beautiful but save you money. We are your go-to for Arizona pool companies.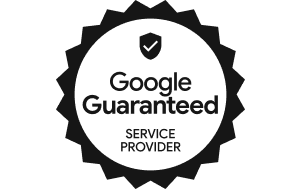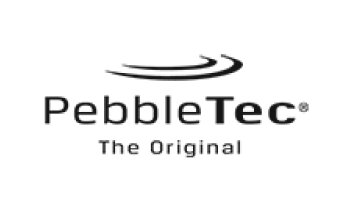 Contact Us
If you have questions about your new outdoor project, or would like to schedule a no obligation, one-on-one consultation with one of our designers, please call us at (602) 569-6336 or fill out the form.
Showroom Hours: Monday-Saturday 9am - 5pm
Showroom Address:
20635 N Cave Creek Rd, #A3
Phoenix, AZ 85024