Many pool builders are struggling to help their customers obtain financing for their pool project right now. We have a team of lenders with money available right now for pool loans. If you've been turned down or having trouble obtaining financing, let us see if we can help out.
Our lenders offer pool loans based on many factors, not just equity in the home. Each loan is individually underwritten analyzing your unique position and situation.
Our providers offer pool loans with little or no equity, and very competitive rates for your unique situation. If you're interested in our financing program, please download and fill out the form and mail us at 20635 N. Cave Creek Rd, Phoenix, AZ 85024 or call (602) 569-6336 for more information.
GET A HEAD START ON YOUR PROJECT WITH PRE-APPROVED FINANCING! 
If you're looking for smart, fast-swimming pool financing, you've come to the right place. Re-imagine your backyard with a stunning swimming pool.
Swimming pool financing doesn't have to be a complicated, time-consuming process. After many years of assisting homeowners obtain pool financing, the team at HFS Financial is your perfect financing partner.
Our motto is: "You Dream It, We Finance It."
Please click the link below to start: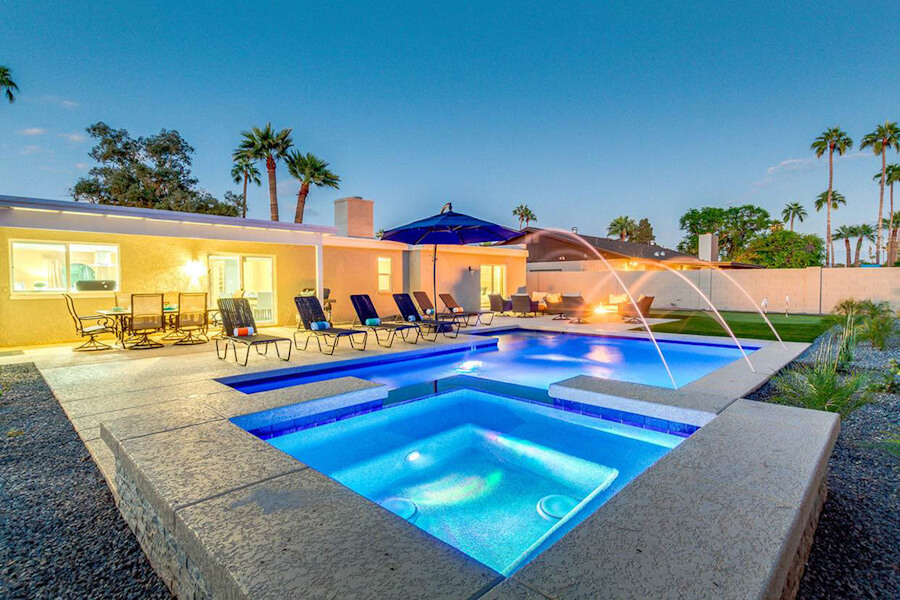 Contact Us
If you have questions about your new Backyard Project, or would like to schedule a no obligation, one-on-one consultation with one of our designers, please call us at (602) 569-6336 or fill out the webform below.
OUR WORK
Some Of Our Projects
ECO-Smart Pool Packages From Dolphin Pools
Love spending time in the great outdoors, but want a swimming pool that is not only beautiful but eco-friendly? With recent innovations in pool technology, we have created two "green" packages that will not only look beautiful but save you money. We are your go to for Arizona pool companies.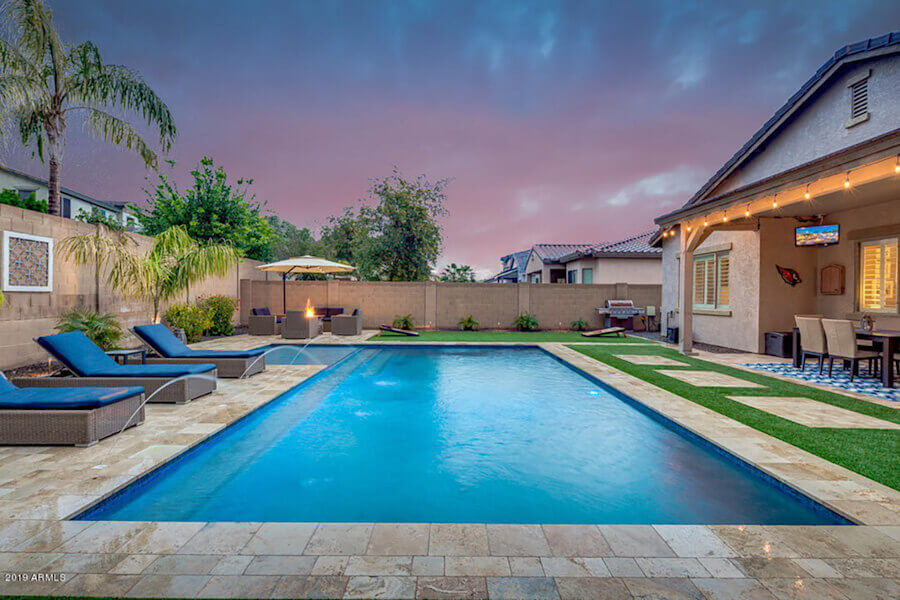 Schedule Your Free Consultation with a Dolphin Pool Designer
If you would like to schedule a consultation with a member of our expert pool design team, or if you would like more information regarding new pool construction, water features or outdoor living spaces from Dolphin Pools, please feel free to contact us directly by calling (602) 569-6336, or complete the form below.
Showroom Hours: Monday-Saturday 9am - 5pm
Dolphin Pools
20635 N Cave Creek Rd, #A3
Phoenix, AZ 85024