Swimming Pool Remodeling & Renovations
Revitalize your Pool with our Expert Pool Remodeling Team & Start Having Fun!
In Arizona, swimming pools are as essential as a summer breeze! So, if it's time to give your pool some TLC, we are the company you can trust to provide you with the highest quality restoration of your backyard oasis!
Transforming your pool into what you envision is our passion!  Dolphin Pools can create an outdoor space to be functional and more appealing, so you can enjoy special times and have fun!
We use only the highest standard of equipment and have expert Designers ready to recommend the best design renovation for your lifestyle. In addition, we provide our customers with an unparalleled experience during the pool remodeling process and at competitive pricing.
Contact us and let us show you the Dolphin difference!
Contact Us
If you have questions about your new Backyard Project, or would like to schedule a no obligation, one-on-one consultation with one of our designers, please call us at (602) 569-6336 or fill out the webform below.
OUR WORK
Some Of Our Projects
ECO-Smart Pool Packages From Dolphin Pools
Love spending time in the great outdoors, but want a swimming pool that is not only beautiful but eco-friendly? With recent innovations in pool technology, we have created two "green" packages that will not only look beautiful but save you money. We are your go to for Arizona pool companies.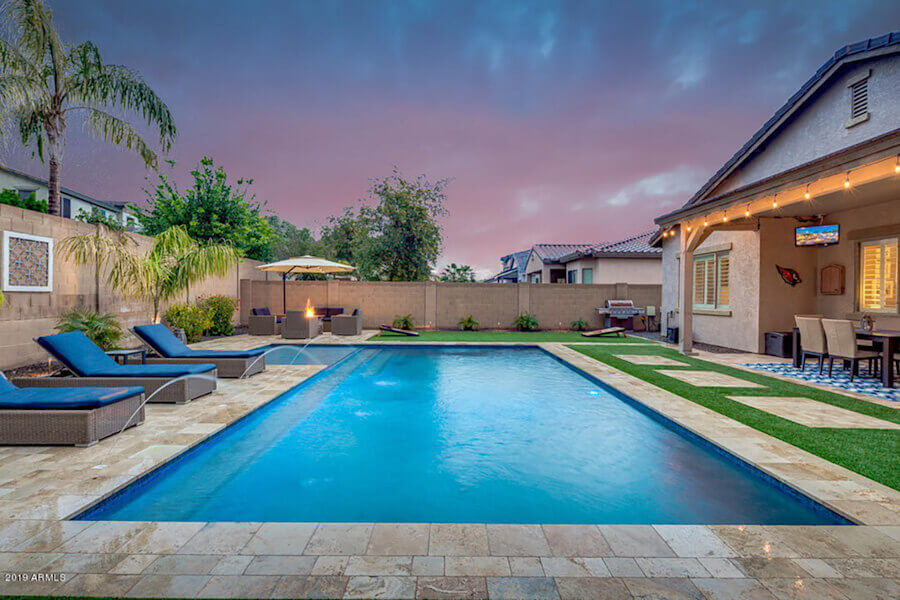 Schedule Your Free Consultation with a Dolphin Pool Designer
If you would like to schedule a consultation with a member of our expert pool design team, or if you would like more information regarding new pool construction, water features or outdoor living spaces from Dolphin Pools, please feel free to contact us directly by calling (602) 569-6336, or complete the form below.
Showroom Hours: Monday-Saturday 9am - 5pm
Dolphin Pools
20635 N Cave Creek Rd, #A3
Phoenix, AZ 85024