What We Are Doing & How To Save Big!
Here at Dolphin Pools, we are committed to ensuring a safe and healthy environment for our customers and team members. We are closely following the Centers for Disease Controls' (CDC) guidelines and recommendations on steps to help prevent the spread of the COVID-19 virus.
For Our Customers:
To implement these steps, Dolphin Pools will be conducting free consultations in the backyard without customer contact. We will measure the backyard, come up with design ideas, and email them over to you. Followed by phone calls, where we review the design together.
We are continuing to provide our pool services Monday through Saturday. We are eliminating the need for the customer to have physical contact or proximity with our technicians when they come to your house. We appreciate your confidence in using our services and will respect your needs for a safe home.
We recommend updating your backyard by building a pool and keep the kids at home this year, call it a Staycation! Our Dolphin Team can renovate your yard to an oasis of your dreams that will last much longer than a week! 
Lastly, with the amazing fixed low-interest rates right now, financing a pool is a great idea!  
With the kids stuck at home for who knows how long, a swimming pool gives them the exercise and attention they need. Let Dolphin Pools build you the Staycation for your individual lifestyle!
Call us for Free Consultation Today!!
Contact Us
If you have questions about your new Backyard Project, or would like to schedule a no obligation, one-on-one consultation with one of our designers, please call us at (602) 569-6336 or fill out the webform below.
OUR WORK
Some Of Our Projects
ECO-Smart Pool Packages From Dolphin Pools
Love spending time in the great outdoors, but want a swimming pool that is not only beautiful but eco-friendly? With recent innovations in pool technology, we have created two "green" packages that will not only look beautiful but save you money. We are your go to for Arizona pool companies.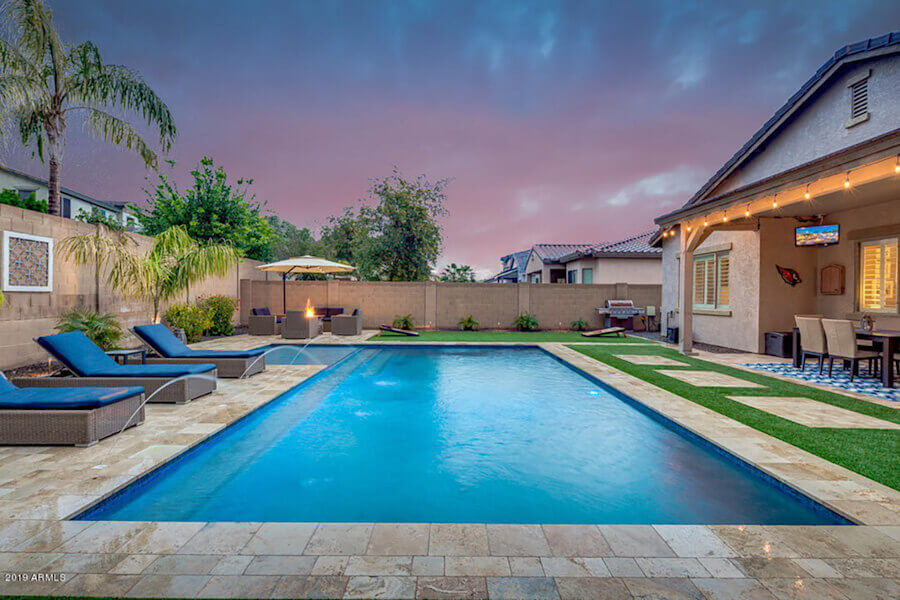 Schedule Your Free Consultation with a Dolphin Pool Designer
If you would like to schedule a consultation with a member of our expert pool design team, or if you would like more information regarding new pool construction, water features or outdoor living spaces from Dolphin Pools, please feel free to contact us directly by calling (602) 569-6336, or complete the form below.
Showroom Hours: Monday-Saturday 9am - 5pm
Dolphin Pools
20635 N Cave Creek Rd, #A3
Phoenix, AZ 85024